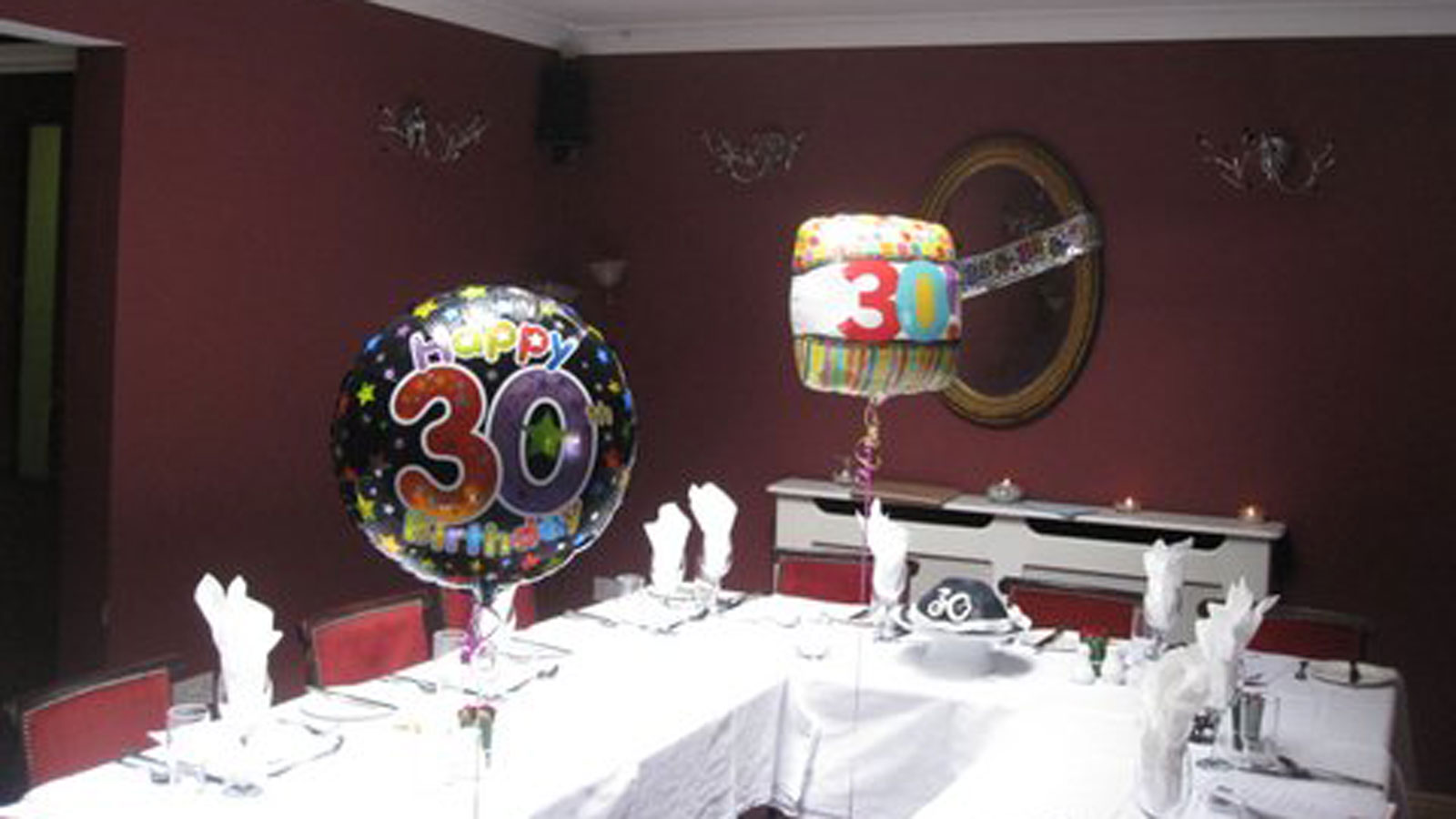 Birthdays, Christmas and Catering @ Riverside restaurant
Birthdays
Big Birthdays, Small Birthdays are always a success with us in Riverside Restaurant.
We can put on a special priced menu with a number of choices or you can choose of the "A la Carte" or "Specials" available on the evening. We can do a Birthday Cake and a glass of bubbly with our compliments with Party's over 10 People. We can do a Birthday plate for smaller party with a complimentary glass of bubbly to celebrate we ask you to request at time of reserving your table.
Catering
If your party is to big for the restaurant or you prefer to have it in one of the bars in town, our food can be delivered or served in the local pubs, we will supply you with a choice of menus you can choose from. This is very suitable for Funeral parties or Christenings, 21st or 18th. Phone us up and we can help you organise it. If you prefer Outside Catering to be enjoyed in the comfort of your own home, we can help you with that.
Christmas
To see our Christmas menu click HERE
Gift Vouchers Available for Purchase All YEAR ROUND